What I've done till now?
I already told you my name and my proficiencies. But you don't know the rest of the things about me! Let's take a tour.
I have done my Bachelor of Engineering in Information Technology from the Vidyalankar Institute of Technology in the year 2018.
After graduation in July 2018, I worked in a start-up "Centillion" for four months as an Intern. Then I joined "Tata Consultancy Services" in Nov 2018 since then I have been working there as an Associate System Engineer.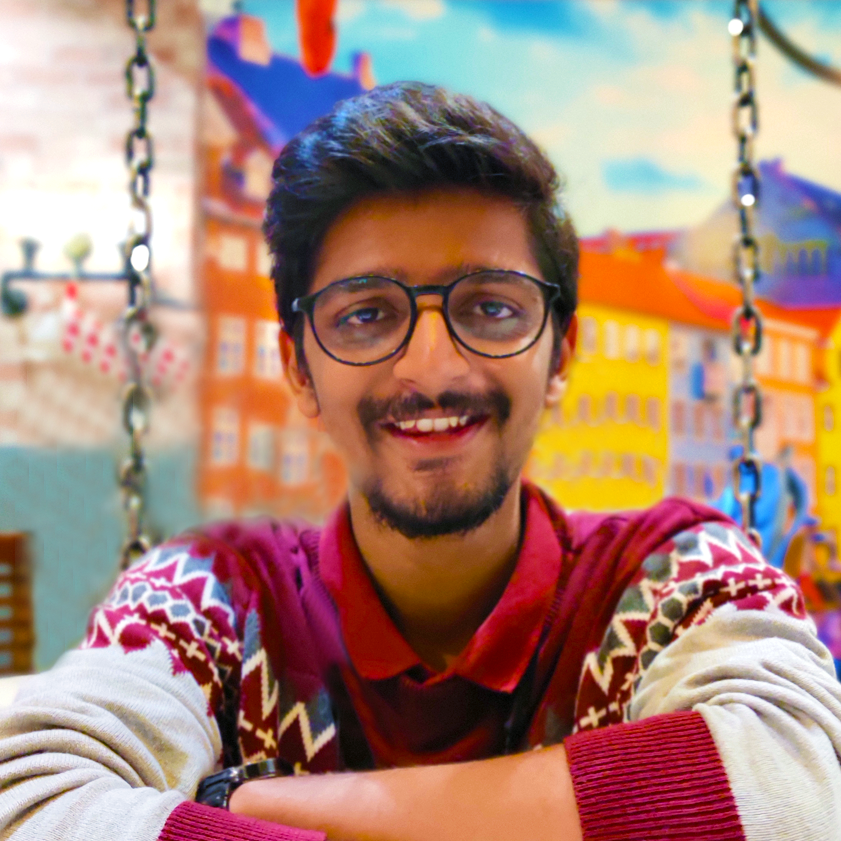 Itachi Uchiha Sketch
Krishna (Mastermind) Digital Painting
Captain Marvel Painting
When I'm not coding or designing...
Well, I am a good sketch artist, but I am a not a good painter (still a newbie) and also failed an Elementary drawing exam while I was in school. Hey! But do you know? I'm the kind of guy who never gives up so quickly! I also do digital painting using my Wacom Intuous tablet.
I have also done some motion designing using after effects. You can find more about this in my Instagram account.
I am also a content developer I create content for my Instagram account @prathamesh.koshti, where I share tips and tricks related to front end development. I recently started writing blogs on medium. I am planning to launch a blog website through this portfolio.
I do have good music taste too (I'm not aware of all the music in the world, but I can recommend you some few good songs!)
What else do I like?
Well, I am a dog person 🐶. The one in the photos is my friend's dog (not mine😢), her name's Peaches. I used to fear the dogs during my school time, but then I don't know what happened to me, I started loving dogs, trust me they are the most trusted animals❤️!
I also like to read fashion/style blogs, buy new clothes and shoes frequently (I have at least 10 pairs of shoes!), I do know how to pair the clothes with each other, If you want I can give you a piece of advice on this too. I love suits. You can see how I'm slaying my suit in the picture.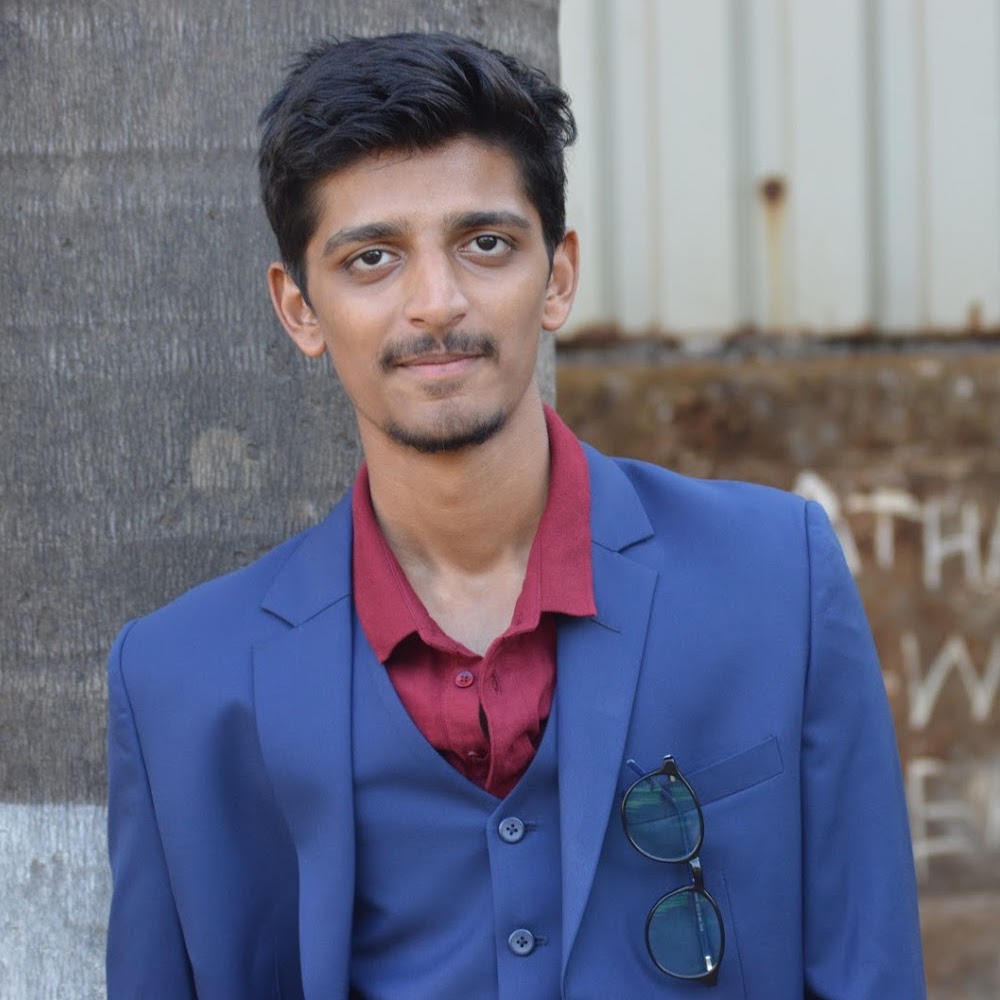 Slaying the suit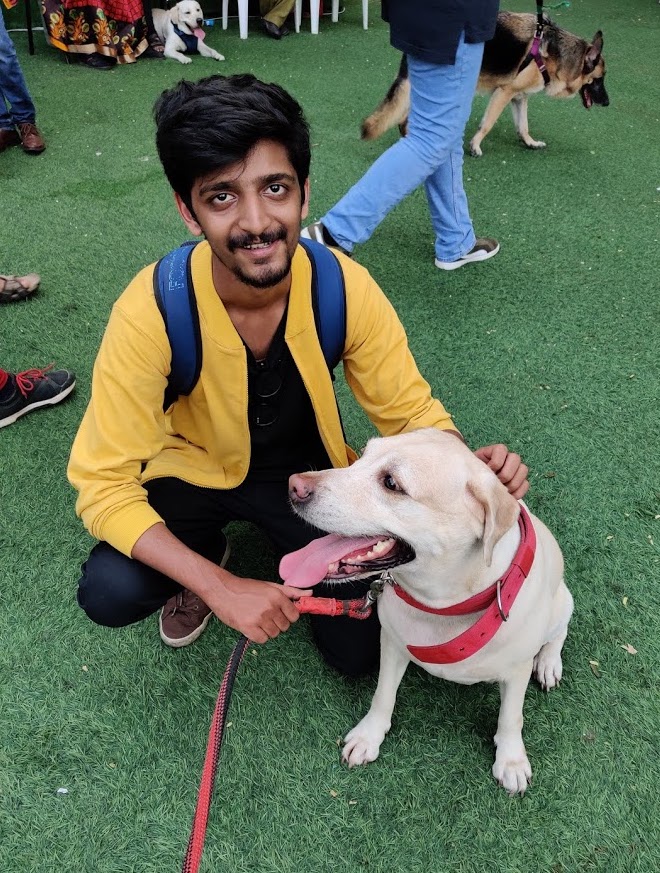 Another one with Peaches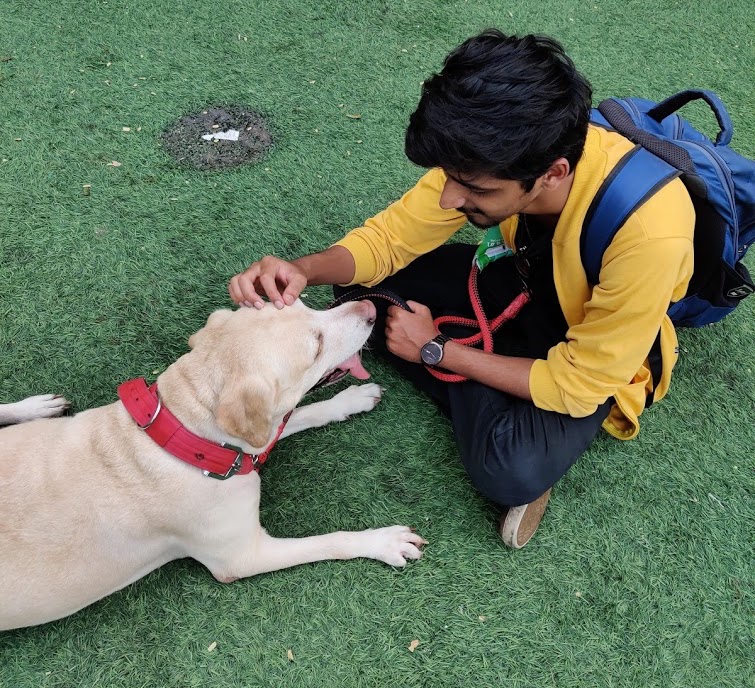 With Peaches